If you consider your pet a member of your family, planning an out-of-town trip can be complicated by making arrangements for your pet's care.
At Pickens Animal Hospital, we have always taken pride in providing clean and comfortable facilities for your companion animal while you are away from home. Pets boarding with us receive quality care by conscientious staff members who enjoy petting and pampering your best friend(s).
Our NEWLY RENOVATED boarding facility features:
Indoor climate controlled environment
Exercise areas
Protection by a 24/7 security system
Monitoring by staff trained to recognize health problems
Safe kennels designed to contain canine and feline escape artists
Premium maintenance foods
Optional services are available including baths, brush-out, ear cleaning, anal gland expression, nail trims & cologne application. Take home a clean and fresh smelling pet!
Daycare is also available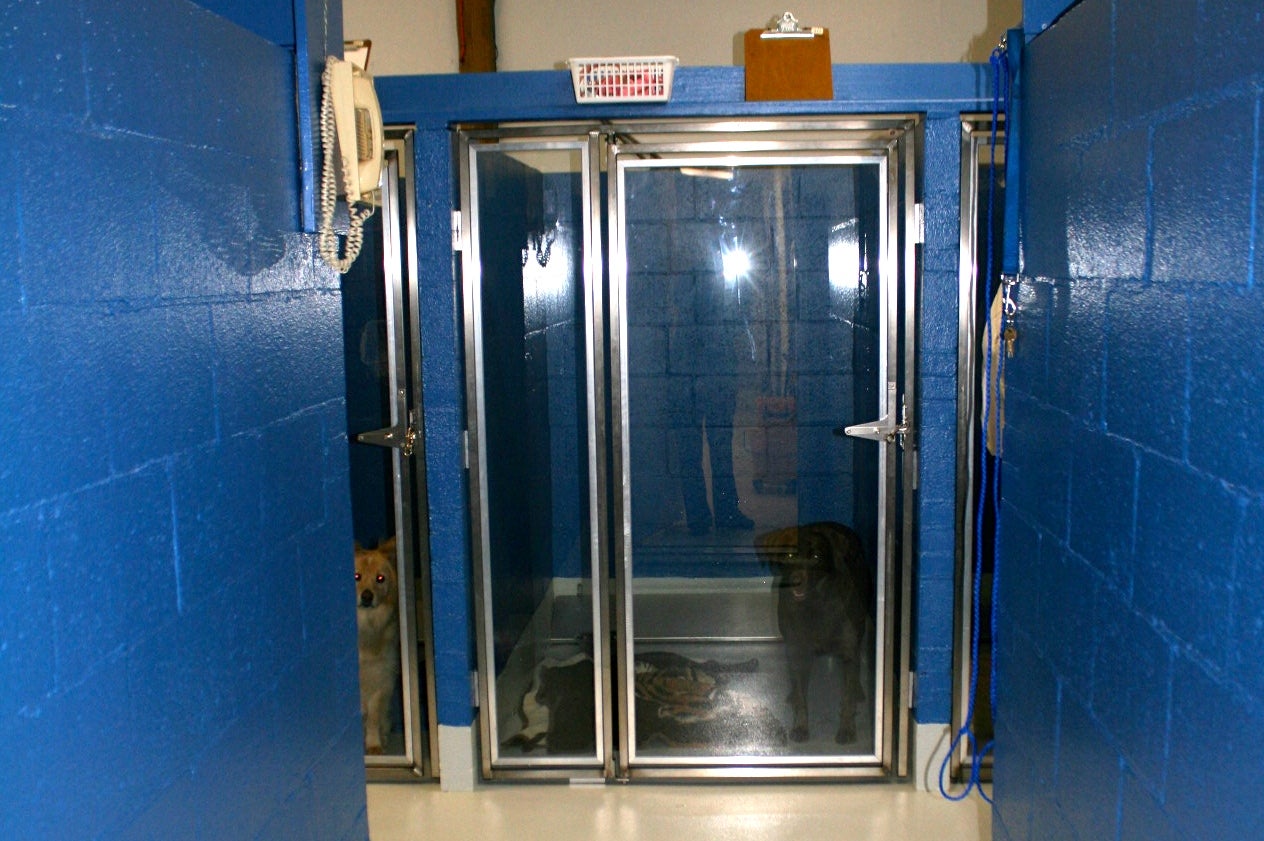 To ensure the health and safety of all pets in our facility and our pet care staff, medical requirements for boarding have been established. When you call to make a boarding reservation, a staff member will check your pet's file and verify that the medical requirements have been met.
Based on input from our clients, we are proud to offer this optional service:
One-on-one attention: extra play/cuddle time $5/15 minutes
Note: Our standard service includes 3 daily exercise sessions, Monday through Saturday.
Reservation and Check-In Procedures:
Boarding reservations are strongly recommended, especially during holidays.
All boarding pets must be admitted and discharged during posted office hours.
Make a list of medications your pet takes and bring prescriptions in their original containers.
If your pet is on a special diet, pack and label clearly enough food for their stay. Disposable plastic containers or "Ziploc" bags labeled with permanent markers are best.
Be ready to provide phone numbers and emergency contact information. You will be asked to complete our Boarding Treatment Information and Permission Form to advise us how you want any health issues that may arise while you're away to be handled.