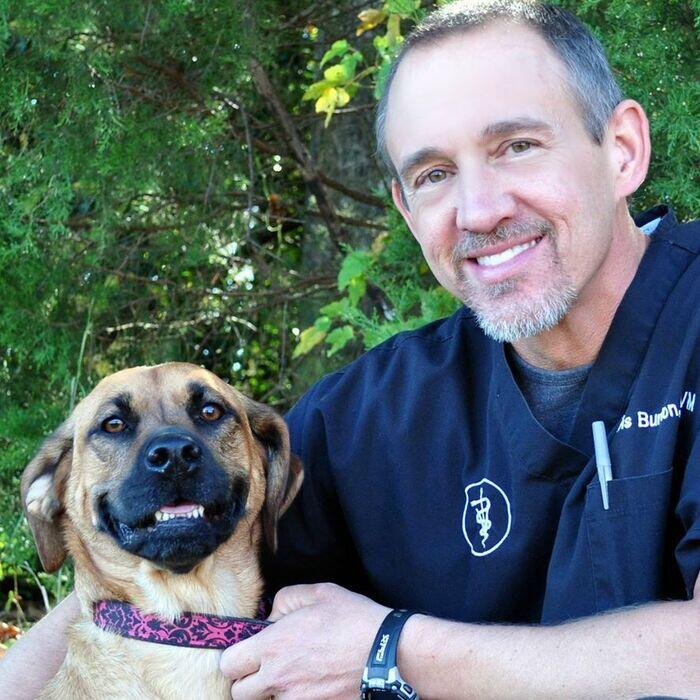 Dr. Burton
Dr. Burton grew up on a farm in Travelers Rest, SC and gained much experience there working with his grandfather. It was through these early years on the farm that Dr. Burton knew he wanted to become a veterinarian. After undergraduate studies at the University of Georgia, Dr. Burton continued at the UGA veterinary school.
Upon graduation in1995, he returned to the upstate to practice. Through the years he has gained a special interest in soft tissue surgery and internal medicine. He and his wife Tracie have four handsome boys, a boxer mix they adore, birds, and will be adding more animals to the mix.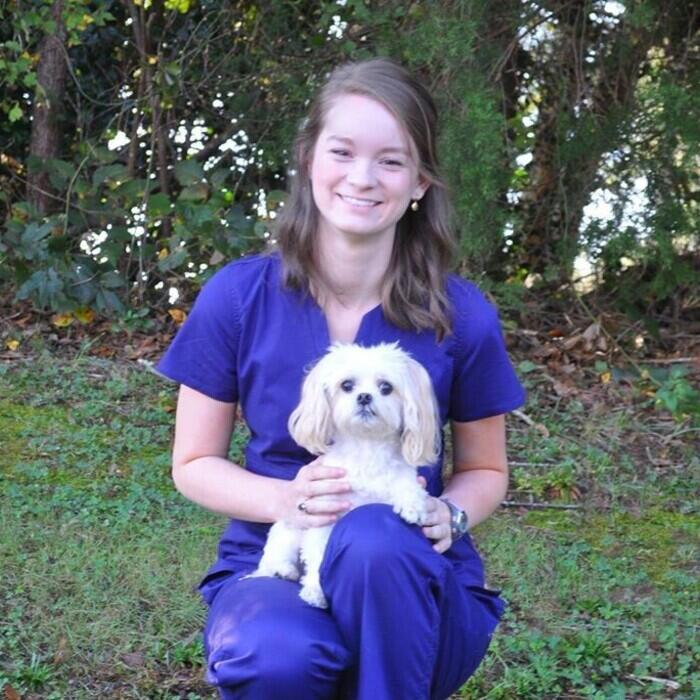 Dr. Manley
Dr. Manley grew up in Anderson, South Carolina. She received her undergraduate degree in Animal & Veterinary Sciences from Clemson University in 2013. In May 2017, she graduated from the North Carolina State University College of Veterinary Medicine with a focus on small animal practice.
Dr. Manley grew up on a small farm with horses, dogs, and cats. Her passions in veterinary medicine include dermatology, ophthalmology, dentistry, and surgery. She also highly values communicating with clients to be sure they have a good understanding of their pets' needs.
In Dr. Manley's free time, she enjoys hiking, reading, and bowling. She loves her 2 dogs and takes them with her whenever she can.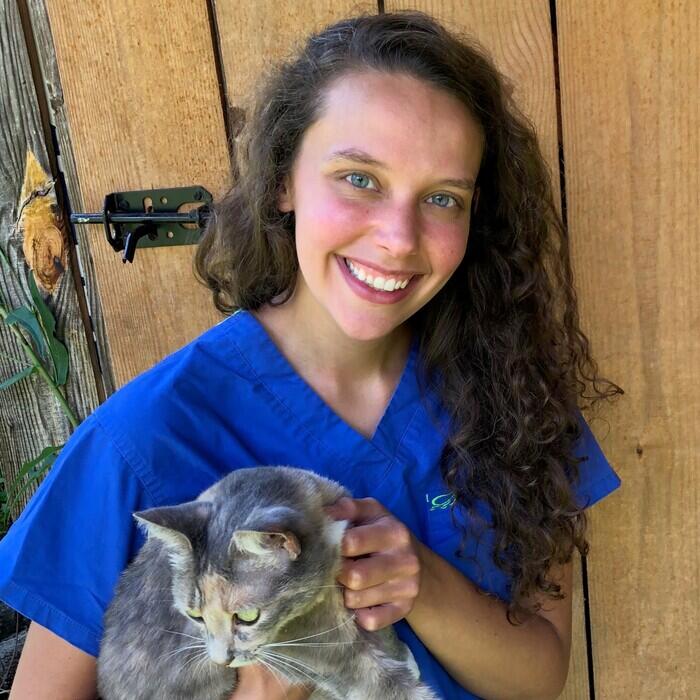 Dr. Hopson
Dr. Hopson first discovered her love of veterinary medicine growing up on a farm with beef cattle, horses, and various pets in Northwestern Pennsylvania. She received her undergraduate B.S. in Biology from Grove City College and completed her veterinary degree at the University of Pennsylvania School of Veterinary Medicine in 2017.
Dr. Hopson began her veterinary career in upstate New York practicing livestock and small animal medicine. While there, she met her now husband Andrew who was up from SC visiting mutual friends and family. The two married June of 2020 and she is excited to now be practicing veterinary medicine in South Carolina. She especially enjoys soft tissue surgery, dentistry, and ultrasonography. Outside of work, Dr. Hopson loves to adventure outdoors with Andrew, paint with watercolors, and travel.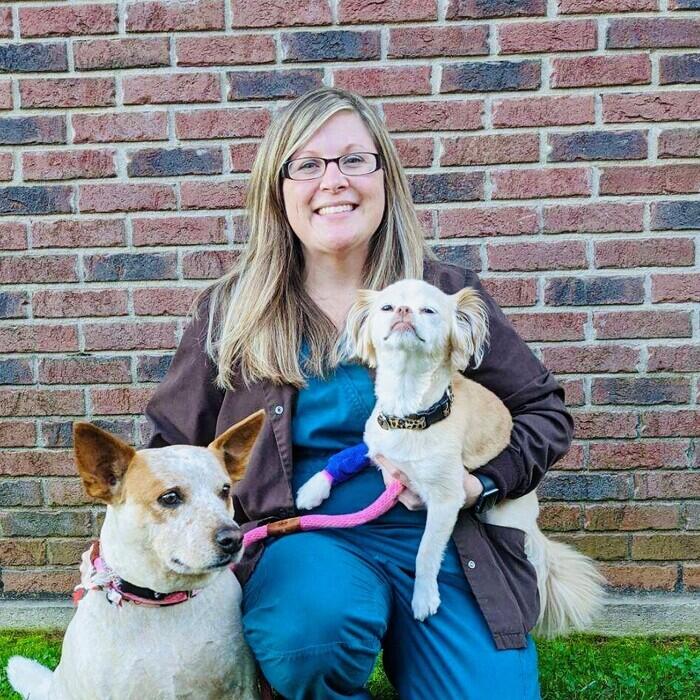 Jeska Licensed Veterinary Technician, Practice Manager
Jeska joined PAH in 2007 while being in the Veterinary Technology program at Tri-County Technical College. She has always had a passion for animals. She has worked in most areas of our hospital, but her favorite is assisting with surgeries. In 2016 our hospital began to grow and she became our Practice Manger but she still assists with surgeries, exam visits, and hospitalized patients. She is married with a son, 2 dogs, 2 cats, and 2 goats. She loves being outdoors, spending time with her family, and sewing.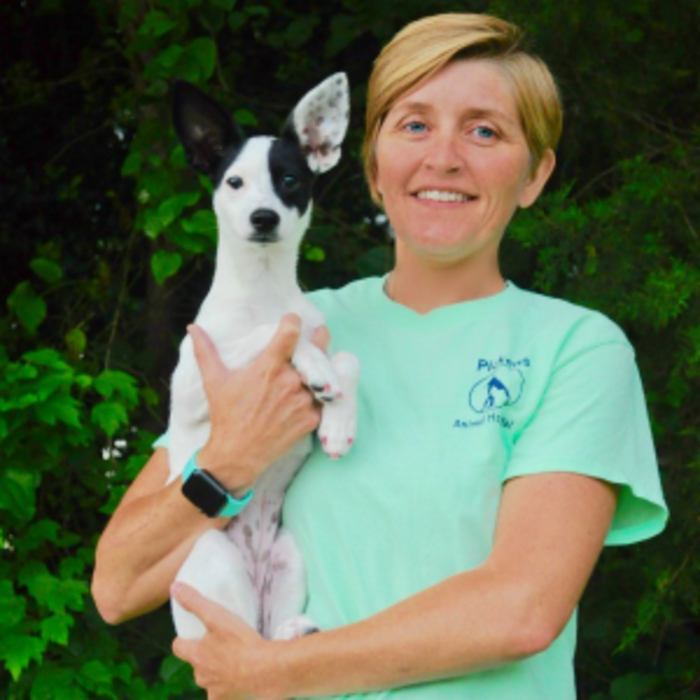 Rebecca Surgical Assistant
Rebecca joined PAH in 2007 as a Kennel Technician. She currently is our Surgical Assistant and helps with all of our surgeries. She is married with 2 girls and has 1 dog, 2 cats, and 6 chickens. In her spare time she enjoys spending time with her family, watching her kids play sports, woodworking, and fishing.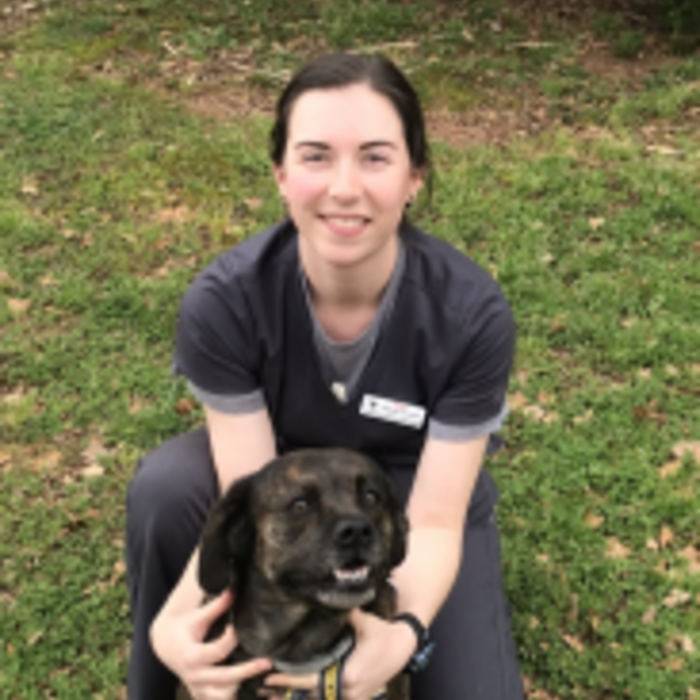 Brittany Certified Veterinary Assistant
Brittany joined PAH in 2018. She is in the process of obtaining her Veterinary Technology degree. She has 2 dogs and 2 cats. In her spare time, she enjoys spending time with family, friends and fur babies along with traveling and being outdoors!
Kelsey Certified Veterinary Assistant
Kelsey joined PAH in 2018 after graduating from the Greenville Technical College Veterinary Assistant program. She has 3 dogs and one cat. She loves to paint, hike, and read books.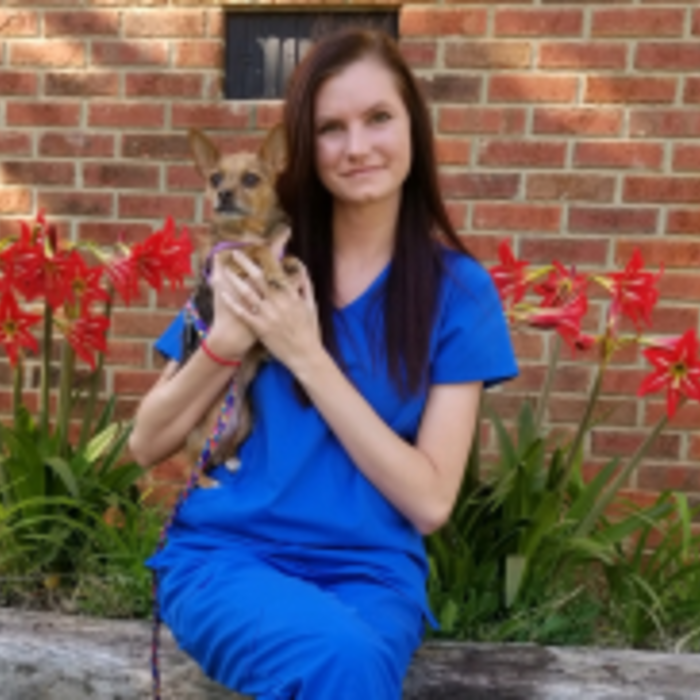 Kristen Kennel Technician
Kristen joined PAH in 2018. She has always loved animals and wanted to work with them. She graduated from Greenville Technical College in 2013 with a certificate in Animal Studies. She has 2 dogs and in her spare time loves to travel, kayak, watch movies, and spend time with friends and family.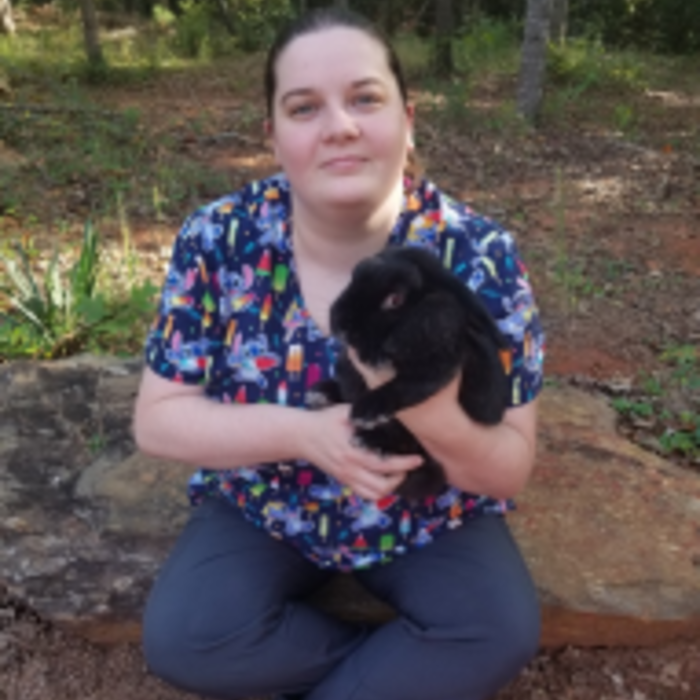 Mandy Licensed Veterinary Technician
Mandy is a licensed vet tech and has been with Pickens Animal Hospital since May of 2019. She received her associate's degree at Tricounty Technical College and her bachelor's at Murray State. She loves meeting new people, helping animals, her 3 dogs, 1 cat, husband and son. She enjoys fishing, reading, and spending time with her friends.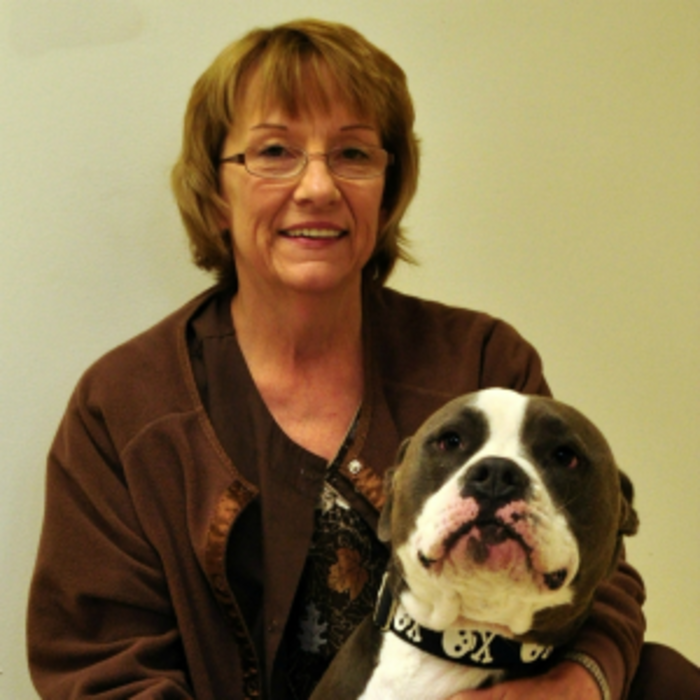 Robin Lab Technician
Robin is a Lab Tech and has been with Pickens since July 2001. She loves animals and loves taking care of her 4 dogs and 8 cats. She is married with 2 children, and has 3 grandchildren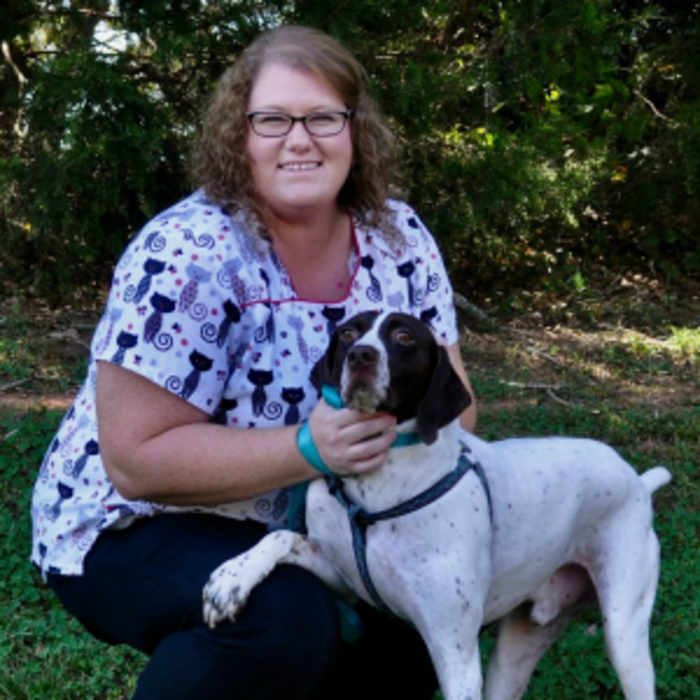 Michelle Kennel Technician
Michelle Crowe is a kennel tech and has been with Pickens Animal Hospital since August of 2017. Michelle has been married to her wonderful husband Kenny for over 16 years and has two children, Kent and Allie. She has 3 dogs and 2 cats. Michelle is very compassionate with each animal that comes through our clinic and cares for them as if they were her own. In her spare time, she loves to watch her son play baseball and attending band and robotic events with her daughter. Michelle's entire family loves to cheer on the Carolina Gamecocks and the Atlanta Braves!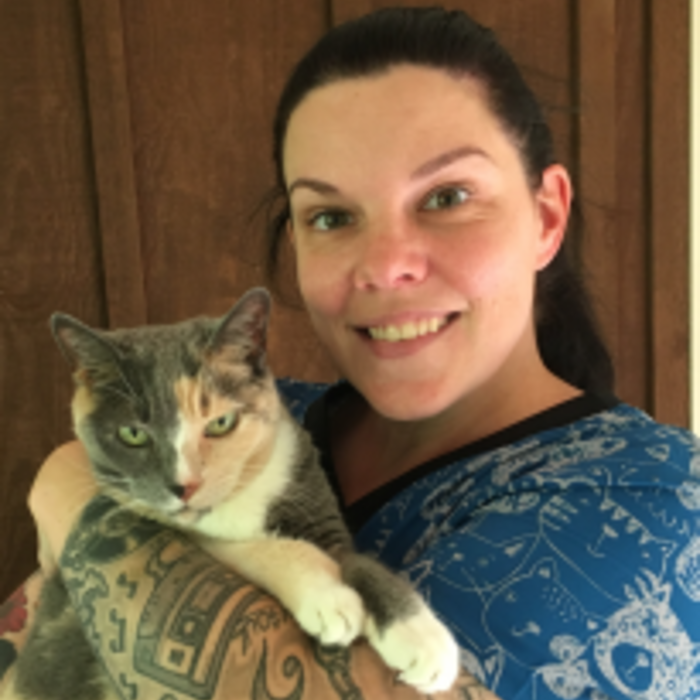 Nicole Kennel Technician
Nicole joined PAH in June 2019. She is currently in the Veterinary Technology program at Tri-County Technical College and also has a Bachelor of Arts degree in Communications. Originally from New York, Nicole decided to move to South Carolina in 2018 and go back to school to pursue her passion to work with and help animals. Nicole is thankful
to have found a wonderful team at PAH to learn from and work with on a daily basis. In her free time, Nicole likes to hang at home with her 3 cats, horse and donkey, go to concerts, travel, watch baseball (Go Yankees!) and spend time with her family and friends.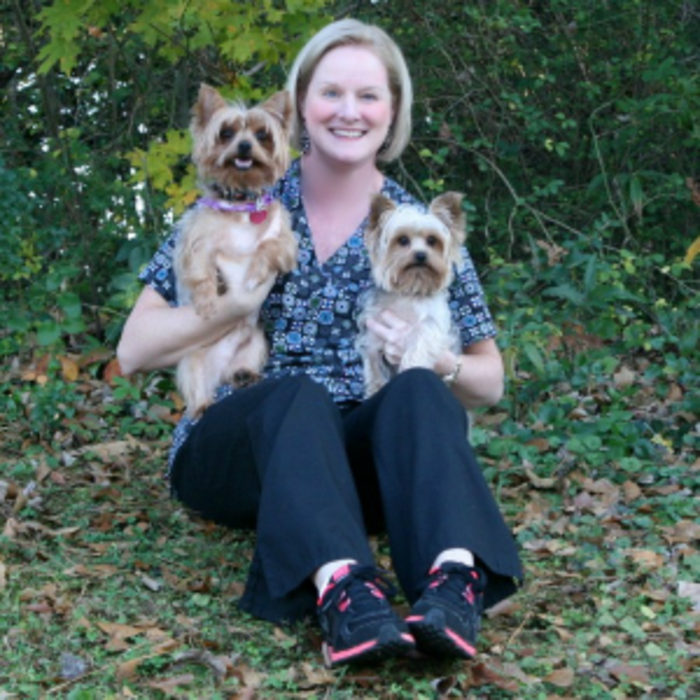 June Administrative Assistant
June is our administrative assistant and has been with Pickens Animal Hospital since June 2011. Before that she worked in the accounting field with a CPA for 25 years. June loves animals and has 3 dogs and 1 turtle. She is married, has a wonderful daughter and son-in-law, and grandson. She loves working outside but loves playing with her grandson even more.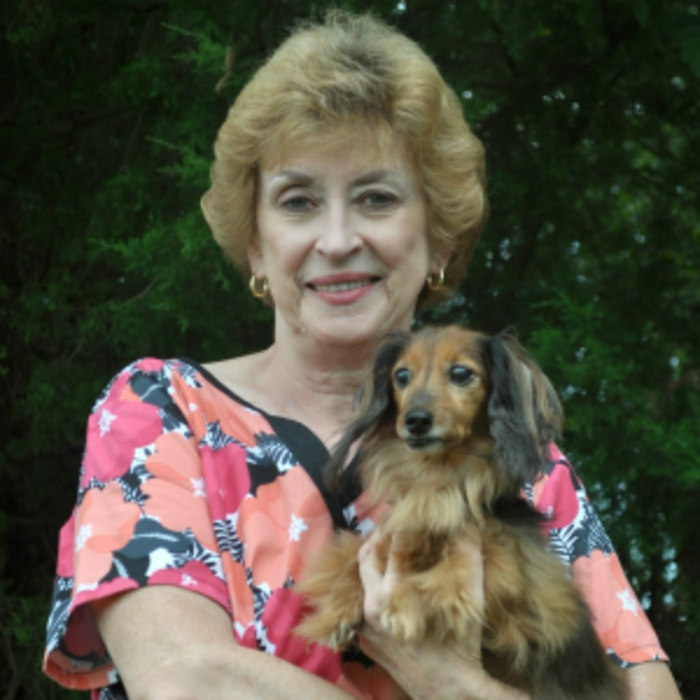 Norma Receptionist
Norma joined PAH in 1999 as a receptionist, she left in 2006 and came back in 2010. She enjoys reading & crocheting, has 3 children and 8 grandchildren. Norma is a dachshund lover but currently has a Schnoodle named Benny.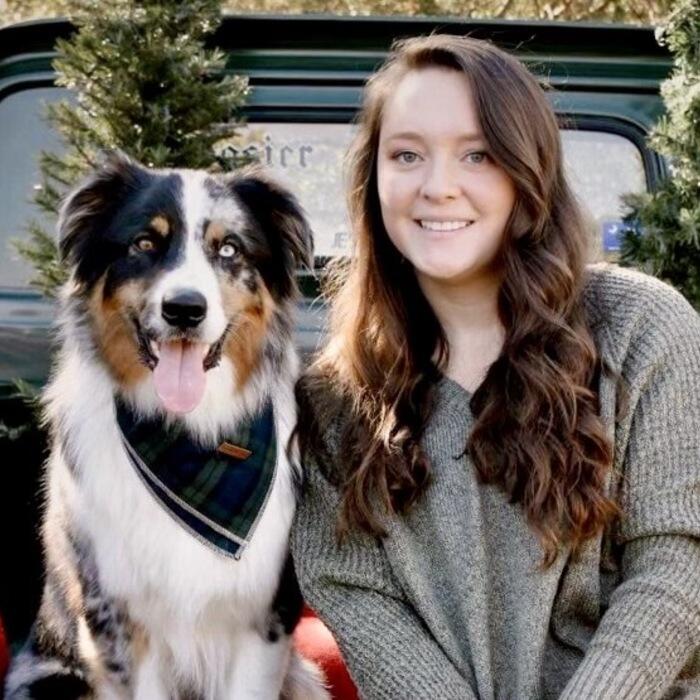 Kaylee Receptionist
Kaylee came to PAH in 2016 as a Receptionist. In her spare time, she loves to go to the lake, hang out with friends, color, and watch movies all while loving on her dog, Jasper.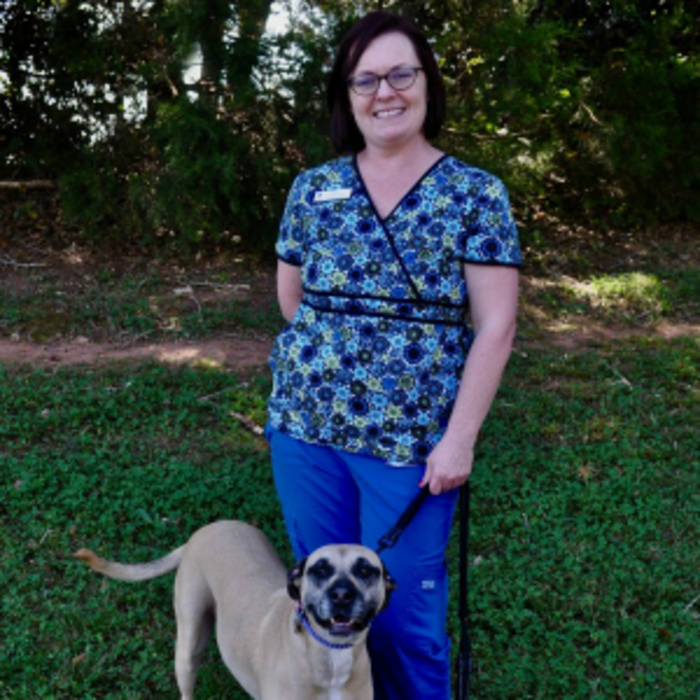 Joni Receptionist
Joni joined PAH in 2011. Joni has been in the animal care profession for many years. She is married with 2 kids, 4 dogs, 2 cats, and a couple of chickens. In her spare time, she enjoys gardening, rescuing and wildlife rehab.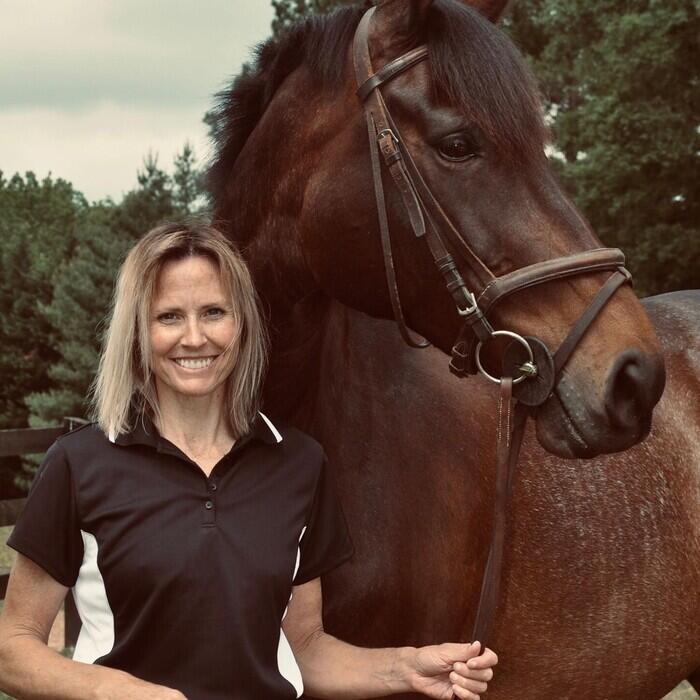 Deana Receptionist
Deana began her adventure at PAH in 2002. She currently has 2 horses, 1 dog, and 1 rabbit, but that is subject to change at any given moment being employed here. Her favorite part of each day is meeting all the sweet fur babies and their human parents. One of the most well known facts at PAH about her is that she is always cold! She was designed solely for the summer season and it never lasts long enough. Lindsay Receptionist
Lindsay came to Pickens Animal Hospital in June of 2020. She loves learning more about animals and their treatment, the cuddles are definitely a plus! Lindsay got married in April 2020. She has cows, chickens, sheep, goats, a rabbit, and 2 dogs. She loves the outdoors and kayaking has become a new favorite.